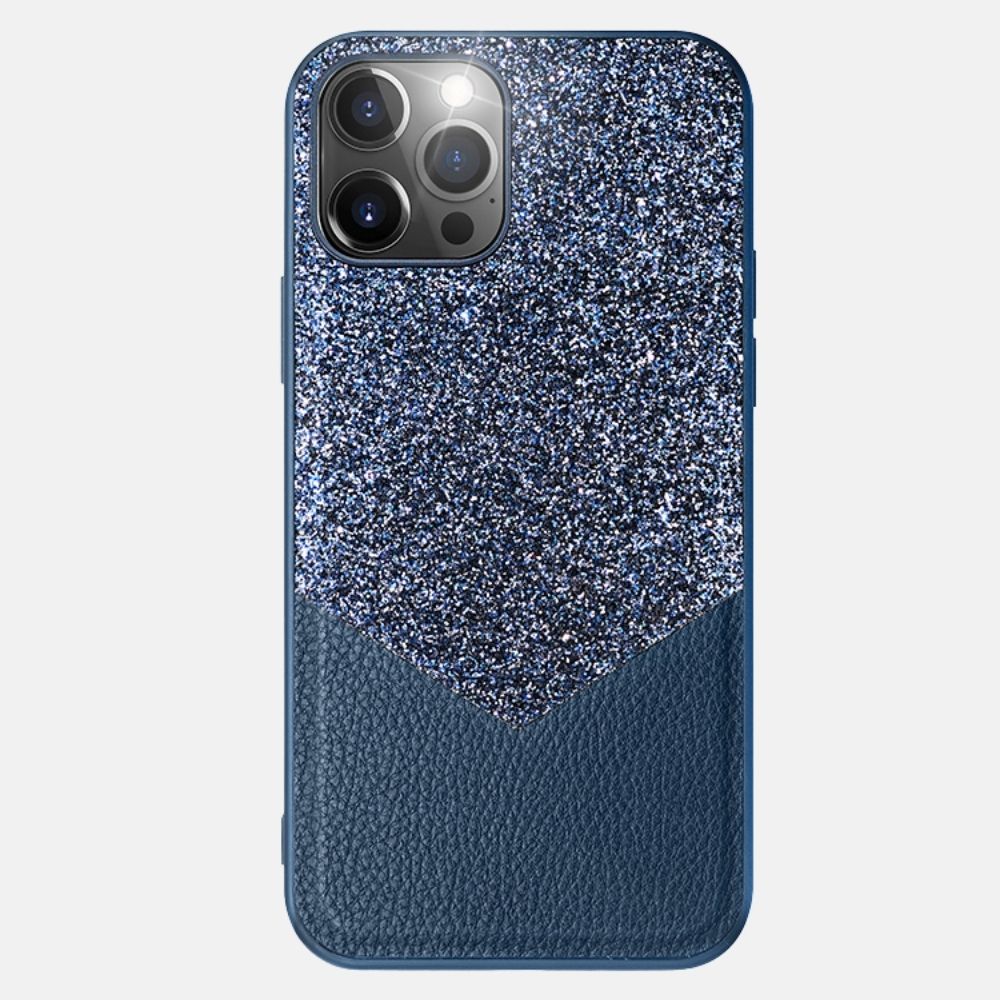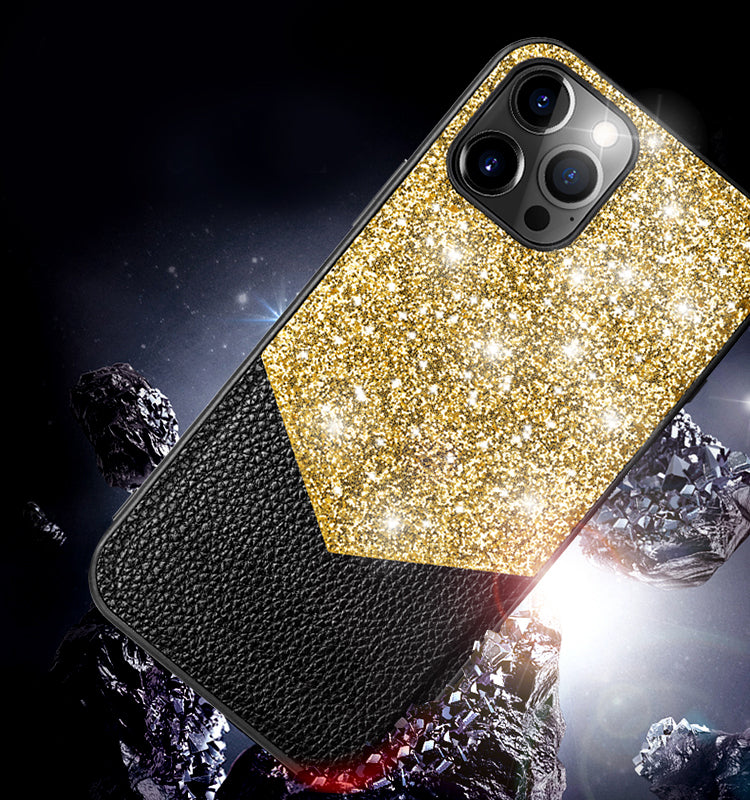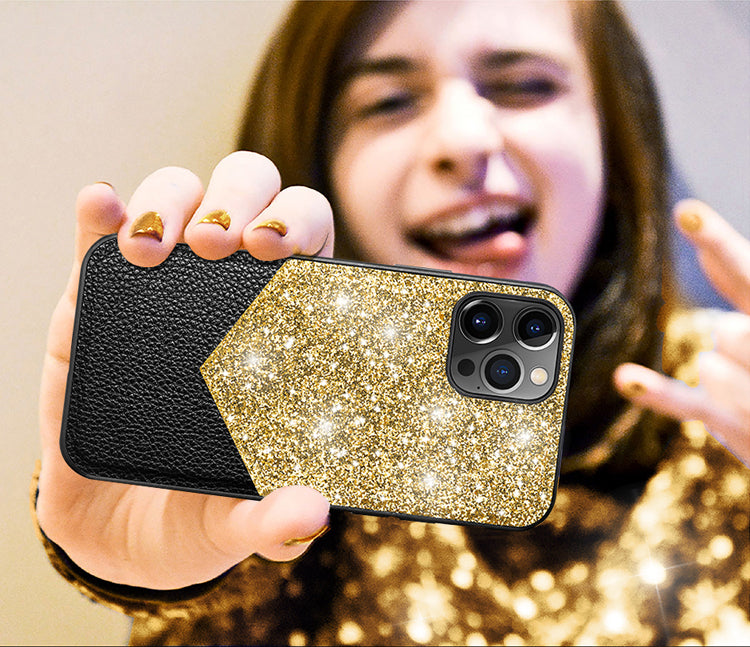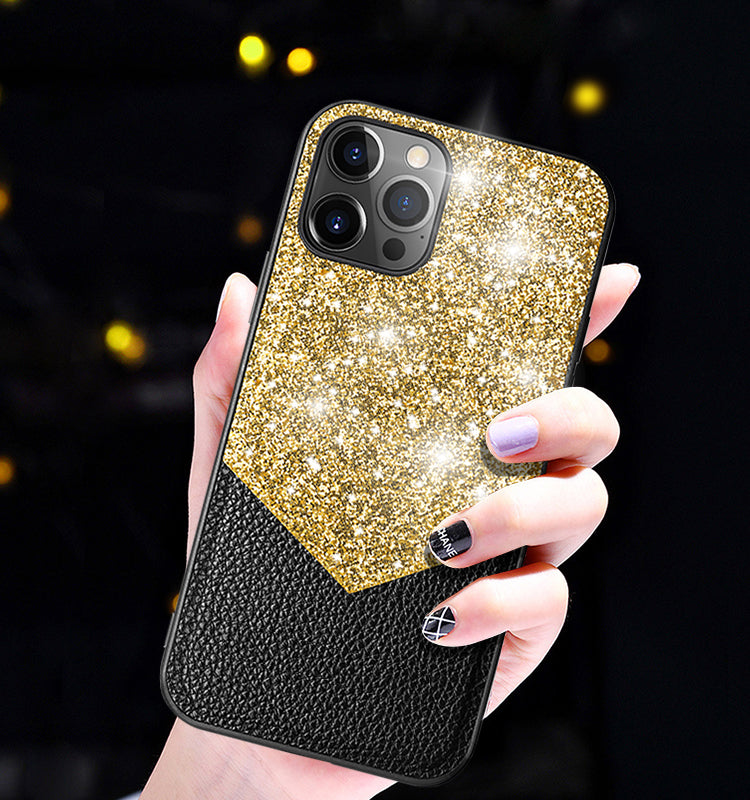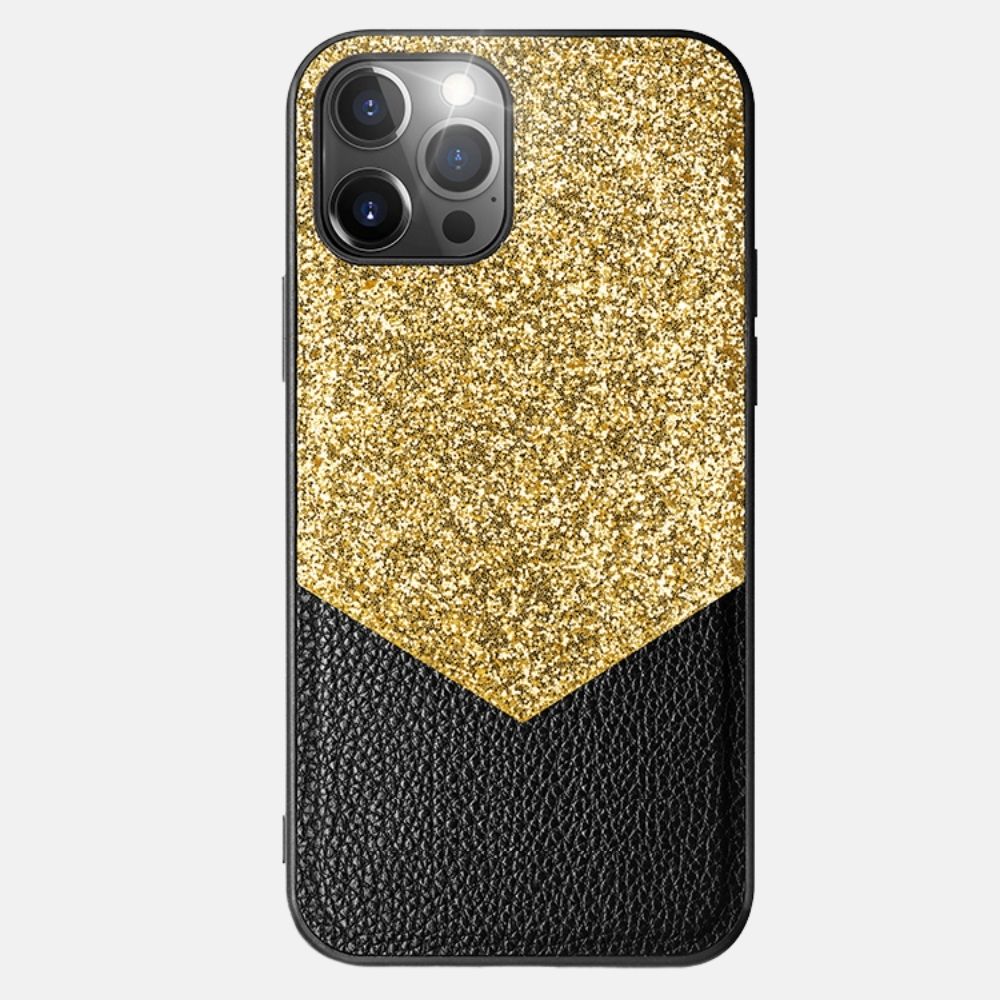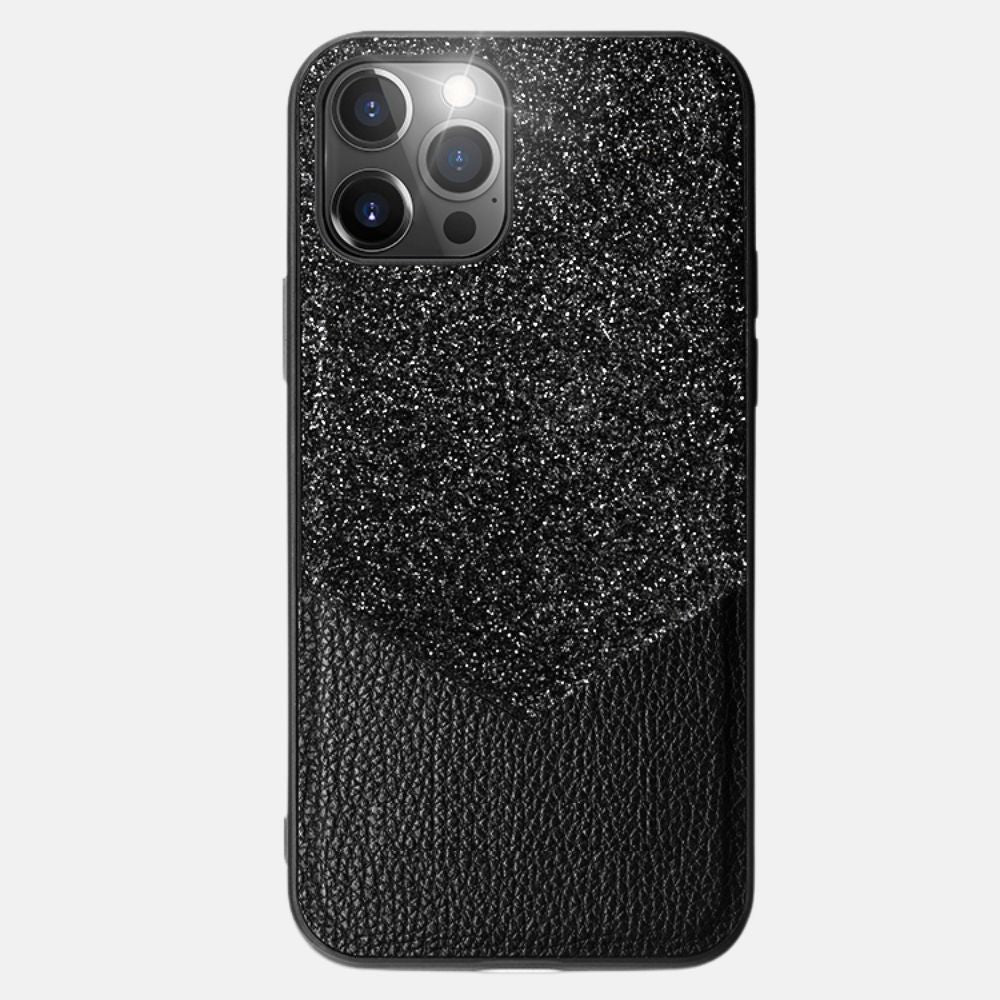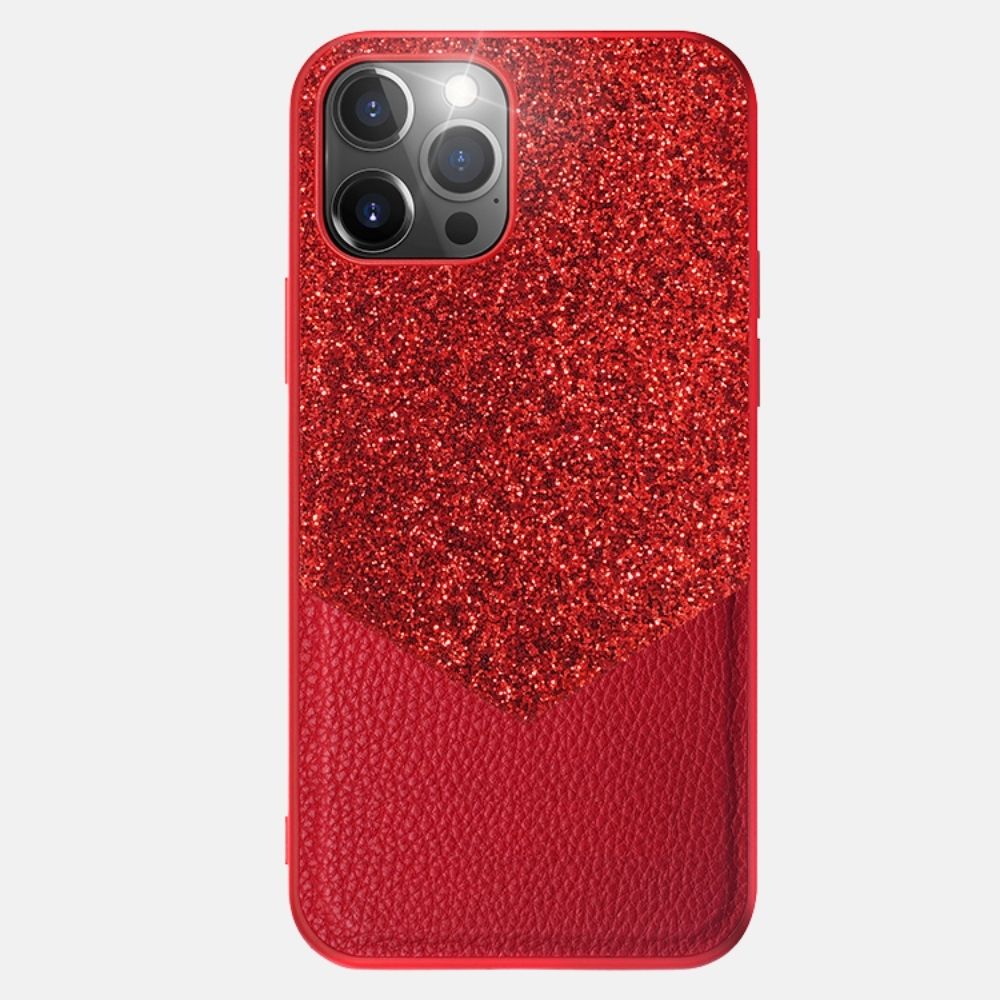 Glitter Leather Case For iPhone 12 Series
Sale price
Rs. 699.00
Regular price
Rs. 0.00
Tax included.
29 people are viewing this right now
Estimated Delivery:Dec 09 - Dec 13

We Offer Free Shipping Across India


Guarantee Safe & Secure Checkout
Introducing our all-new Luxury Glitter Case with PU Leather, designed to give your iPhone an extraordinary and glamorous look. This premium case combines the sparkle of glitter with the sophistication of PU leather, creating a luxurious accessory that stands out from the crowd.
The Luxury Glitter Case is carefully crafted with high-end PU leather, ensuring durability and long-lasting performance. The PU leather material provides a soft and comfortable feel, while offering protection against everyday wear and tear, such as scratches and minor bumps.
What sets this case apart is the mesmerizing glitter design. The sparkles add a touch of elegance and dazzle to your iPhone, making it a statement piece. Whether you're attending a special event or simply want to showcase your unique style, this case is sure to catch the eye and elevate your iPhone's appearance.
Not only does this case provide stunning aesthetics, but it also offers reliable protection for your device. The PU leather construction provides a layer of defense against accidental drops, impacts, and scratches, ensuring your iPhone remains safe and pristine.
Designed for a precise fit, this case allows easy access to all buttons, ports, and features of your iPhone. You can charge your device, adjust the volume, and use all functionalities without removing the case, providing a seamless and convenient user experience.
Upgrade your iPhone with our Luxury Glitter Case with PU Leather and make a statement wherever you go. Embrace the glamour and sophistication of the glitter design, while enjoying the reliable protection and functionality of the high-quality PU leather. Stand out from the crowd and add a touch of luxury to your iPhone with this stunning accessory.
Really royal as name suggests...
Top quality and worth the price..
Stylish and functional! Love this product.
I love this case for my phone because, (although it gets dirty easily) i can put decorations between the phone and the case itself and make it as funky as i want.
Best Cover Ever...
The Saturation, the Sturdiness, the fit...
Everything about it is perfect...
And for the price... Just awsome! 👍
Just an Amazing case!
Must buy if you are an iPhone owner .. classy , elegant and sophisticated
Cute floral case
Even though it's a bit pricey the floral case looks pretty..The cover is so fitted that removing it is a bit difficult task.Overall the product is so cute n adds to the beauty of the mobile😍